Penrose Sails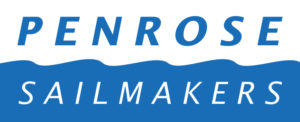 Sponsor type: Buoy sponsor
Established in 1825, Penrose Sailmakers based in Falmouth Cornwall, has a team of six sailmakers with around 100 years of experience to draw upon.
We have a reputation for providing high quality sails and service built on years of listening to our customers. This has led to us becoming OEM suppliers to Pendennis Shipyard and Rustler Yachts.
As well as building high quality sails we offer a complete range of sailmaking services including the design and construction of all types of covers, canopies, awnings and upholstery for yachts of all sizes.
We provide a 24 hour repair service for cruising yachts or an overnight service for entrants in regattas such as Falmouth Week. We can also undertake emergency repairs to yacht covers and upholstery if the need should arise. You will find us easily accessible by road or sea, visit our contact page for details.