Interhome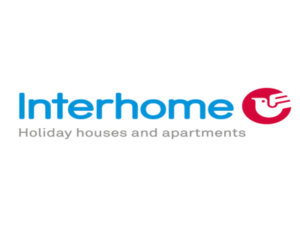 Sponsor type: Event sponsor
With Interhome you'll always have a personal contact on-site. In major holiday regions you will be welcomed by our team at the local service office. You can collect your keys from this office and get information and tips about your holiday region and holiday home. Our staff are always on hand with practical advice when it comes to leisure ideas, top tips for days out or anything else you want to organise.
Maybe you need a buggy or a rollator, a highchair or an additional bed? Do you want to hire bikes or segways or even be the captain on a private boat? No problem at all! You can enjoy a comprehensive range of services at many of our service offices. On request, we would be glad to assist you with luggage transportation, arrange airport transfers and organise excursions and events.
Contact our service office at your holiday location to ask about the additional services on offer. Our team is looking forward to giving you a warm welcome.
Are you travelling to a holiday destination where we do not have a local service office on-site? In that case, you'll be welcomed directly at your holiday location by our key holder who'll give you the keys, show you to your holiday home as well as be on hand to offer local knowledge.
Holiday Hotline
Booking / information
Phone: +44 1483 863500