Gweek Classic Boatyard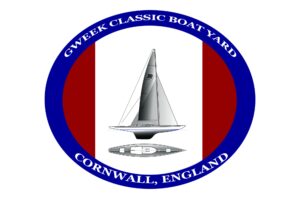 Sponsor type: Event sponsor
Gweek Classic Boatyard is a traditional Cornish boatyard based in the upper reaches of the beautiful Helford River. With a rich maritime history it is situated in the heart of the picturesque village of Gweek.
Gweek Classic Boatyard was acquired by new owners in July 2017 and has since undergone serious improvements on-site.
The boatyard offers all the services you would expect a traditional boatyard to offer the leisure boater as well as facilities to cater for classic and modern boats alike. There is a well-stocked chandlery onsite, boat brokerage, and a cafe open seven days a week with indoor and outdoor seating.
As well as storage for over 250 vessels both hardstanding and undercover, and cranage for boats up to 26 tonnes, we can undertake modern and traditional yacht repairs and restorations. The yard is also happy to offer the facilities for owner projects and owner fit-outs. A number of exciting projects are currently being carried out on the yard, including a 34ft gaff rigger cutter yacht built by traditional methods by Ben Harris. In 2021 a Cornish pilot gig project by Peter Martin was completed with the help of his grandson.