Falmouth District Hotels Association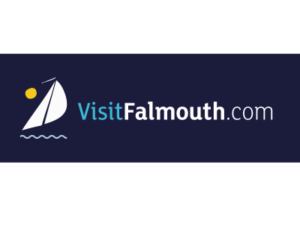 Sponsor type: Event sponsor
The VisitFalmouth.com website is run by the Falmouth & District Hotels Association. The FDHA was formed in 1939 to promote visitor stays in Falmouth, enhance/maintain standards of accommodation and the visitor experience. We also represent and look after the interests of the accommodation providers. It is a community organisation, administered by an Executive Committee of unpaid volunteers, upholding the same aims as over 80 years ago.
VisitFalmouth.com is the official website of the Falmouth and District Hotels Association. Come and explore our beautiful town, beaches, heritage and coastline, all from the comfort of our excellent, high-quality accommodation providers.
Whether you're looking for a cosy guesthouse, friendly B&B, beautiful hotel or fantastic self-catering accommodation, we list it here on our website. We also have all the latest information about attractions, events and special offers.
We're hugely proud of Falmouth and the accommodation we offer – however you choose to enjoy your stay, you can be assured a warm welcome!
Some properties offer online booking please go to the read more button on their respective pages via visitfalmouth.com.