Falmouth Black Rock Gin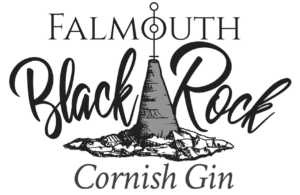 Sponsor type: Event sponsor
Falmouth Black Rock Gin is an exciting Cornish Gin produced in a stunning ceramic bottle designed to match our fabulous landscape.
The gin celebrates the history of one of the world's deepest natural harbours with links to the iconic Black Rock situated between Pendennis and St. Mawes Castles.
It is crisp and juniper forward with a great citrus edge, elderberries for depth and eucalyptus for freshness – the perfect Cornish Gin & Tonic Gin!
Instagram – @juniperclub
Twitter – @juniper_club
Facebook – Cornwall Gin Superstore