Blackrock Fire & Security Solutions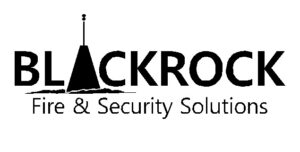 Sponsor type: Event sponsor
Over recent years Fire Safety Legislation has dramatically changed. If you are the owner, landlord or have control of a business you will have legal duties to ensure that your premises meets these fire safety criteria.
Where better to get advice on this than a local company who, not only understand the specific needs of local businesses but also have over 50 years of fire safety experience.
Mark and Matt, who are the brains and expertise behind Blackrock Fire and Security Solutions, are both local lads who have lived in Cornwall their entire lives.
Mark entered the fire safety industry in 1993 and during this time has become a fully qualified fire extinguisher service engineer; a fire alarms expert; a fire risk assessor; and a member of the Institute of Fire Safety Managers.
Similarly, Matt started in the industry in the 1990's and is also a fully qualified extinguisher engineer; a fire alarms engineer; a fire risk assessor; and a fire awareness trainer.In response to increased demand in the market for home security they are both qualified in the field of intruder alarms and CCTV. So if you want some genuine advice on the best systems to suit your needs, give us a call.