Royal Cornwall Yacht Club
Hosting Day: Thursday 12th August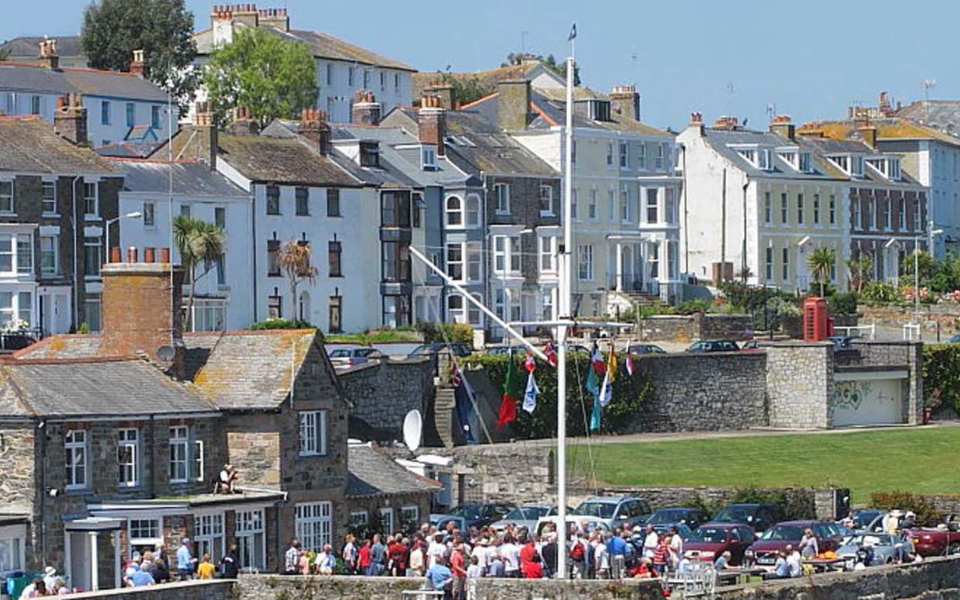 ADDRESS:
Greenbank, Falmouth, TR11 2SP
WEBSITE:
https://www.royalcornwallyachtclub.org
LOCATION:
Latitude: 50.159525190141615
Longitude: -5.073870420455933
Competitors, Supporters, Families and Friends are all welcome at the Royal Cornwall Yacht Club.  There's no better place to watch the action, enjoying the atmosphere and keep up with the results.  Our catering partners, Sam's at the RCYC are open for breakfast, lunch and dinner, coffee and of course drinks on the lawn.
The club launch is available on VHF 37A to get visiting skippers and crews ashore.
Please note parking is Members Only at the RCYC, and is extremely limited in Falmouth Week.
Sunday August 8th – Helford Race Day
6pm RCYC Marquee Regatta Tea and Prize-Giving for Carrick Fleet
Thursday August 12th RCYC Regatta Day
Regatta teas after racing from 4 pm
6pm Carrick Fleet Prize Giving
The Ancasta Champagne Race and The Mainbrace Rum Race Prize Giving7pm RCYC Regatta prize giving
Evening BBQ DAILY from Sunday 8th of Falmouth Sailing Week until the following Saturday, 14thAugust.
It will start at 4.30 pm daily and 4pm on Thursday.
Various dishes each day but Thursday will be the below menu.
THURSDAY from 4pm
Chicken teriyaki kebabs with salad and slaw, served in flat breads, potato salad, Salad and Tzatziki or Satay sauce  £12.95
BBQ Sardines In herbs and garlic, salad and focaccia bread £8.50
Blackened Corn on the cob with Harissa aioli , grated Parmesan and lime
Various salads, slaws, potatoes, pickles, dips and breads (v)   £9.95
Sam's Hot dogs in French stick £7.95
kids £4.95
Further information about RCYC please do visit www.royalcornwallyachtclub.org
Telephone: 01326 312126 (office) 01326 311105 (bar & catering).
Royal Cornwall Yacht Club
Hosting day: Thursday 12th August