Helford River Sailing Club
Hosting Day: Sunday 7th August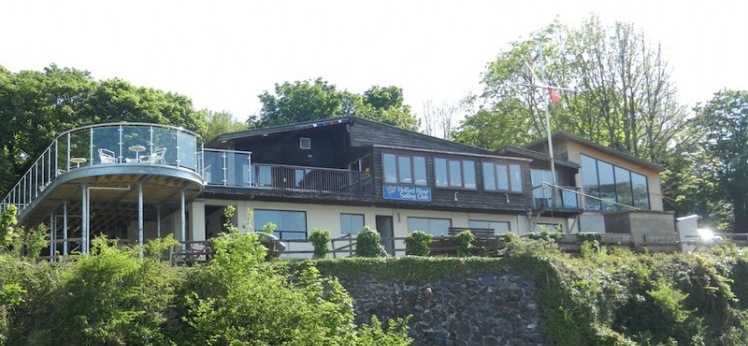 ADDRESS:
Helford Village, Helston Cornwall, TR12 6LB
WEBSITE:
http://www.helfordriversc.co.uk/
LOCATION:
Latitude: 50.0926769
Longitude: -5.132719700000052
Helford River Sailing Club Host the Sunday on opening day of racing of Falmouth Sailing Week. With the Bay Fleet racing finishing in or near the mouth of the river, Helford River Sailing Club is well known for pull out the stop and make a special effort to provide well-earned (free!) teas and entertainment for all crews.
The clubhouse on the south side of the river where free mooring/rafting is provided with liberty boats available all afternoon and early evening to transport crews (please use channel M2/P4 to call a launch).
Please check the HRSC website for year-round bar & restaurant opening times or contact Ollie on 01326 231460
Helford River Sailing Club
Hosting day: Sunday 7th August