Helford River Sailing Club
Hosting Day: Sunday 10th August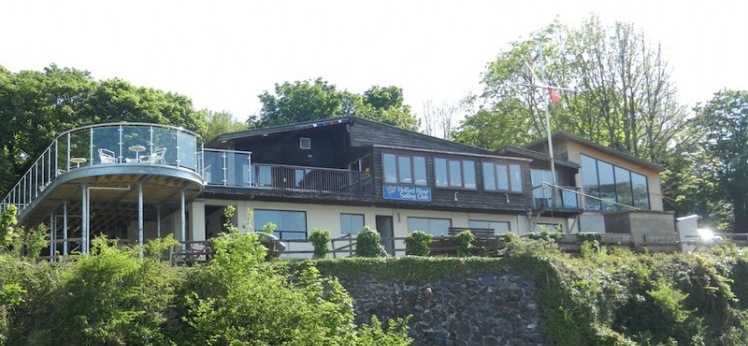 ADDRESS:
Helford Village, Helston Cornwall, TR12 6LB
WEBSITE:
http://www.helfordriversc.co.uk/
LOCATION:
Latitude: 50.0926769
Longitude: -5.132719700000052
Helford River Sailing Club hosts the prize giving on the opening Sunday of Falmouth Sailing Week.
With the Bay Fleet racing finishing in or near the mouth of the river, Helford River Sailing Club is well known to pull out all the stops and make a special effort to provide well-earned (free!) teas and entertainment for all crews. Competitors will enjoy a free mooring and liberty from mooring to club, as well as a complimentary tea. Shoreside there will be live music, two (well-priced) bars, a BBQ and a great view of the river.
Due to Tides and Falmouth Sailing race scheduling our famous Regatta Teas will now be available from 3pm, Sunday 10th August. The Cornish Food Hub will be serving one of it's mouth-watering BBQ's all day and there will be an Ale Bar to refresh the weary sailors. The Tiger Tales will be playing LIVE MUSIC from 5:30pm!
Join us for a fantastic day of sailing, food & drink & live music. Liberty Boats available. Prize giving at 18.00
Helford River Sailing Club
Hosting day: Sunday 10th August