Helford River Sailing Club
Hosting Day: Sunday 9th August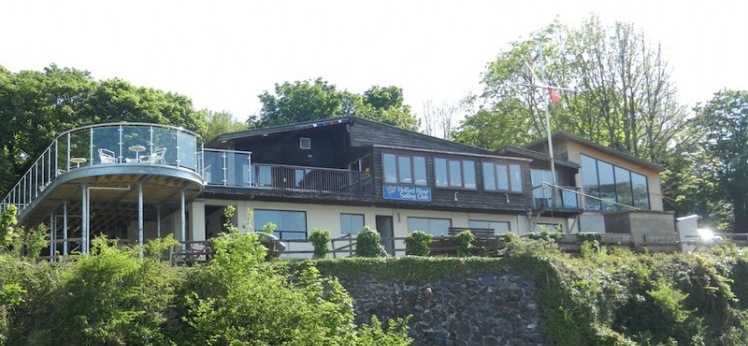 ADDRESS:
Helford Village, Helston Cornwall, TR12 6LB
WEBSITE:
http://www.helfordriversc.co.uk/
LOCATION:
Latitude: 50.0926769
Longitude: -5.132719700000052
Sunday's regatta is hosted by Helford River Sailing Club. Although we are located on Falmouth's fringe, we do make a special effort on regatta day to entertain the crews of the Bay Fleet after racing and, we hope Working Boats and other elements of the Carrick Fleets. The yachts will finish their race near the mouth of Helford River, when directions for mooring or rafting up will be given, and a ship to shore ferry service will take competitors ashore to the Clubhouse.
On regatta day (Sunday 9th August) there will be our legendary regatta teas for racing competitors. Live music starting at approximately 5pm, after the prize giving. There will be a barbeque throughout the afternoon on the GLASS BALCONY BEER TENT.
Opening times:
from 1st July to 1st September 7th open everyday: Breakfast available July and August (bookings only)
Lunchtimes 12.00 – 14.30hrs Food 12.00 – 14.00
Evenings 18.00 – 23.00hrs Food 18.00 – 21.30
Bookings for Food please to Sophie on 01326 231460
Helford River Sailing Club
Hosting day: Sunday 9th August