Flushing Sailing Club
Hosting Day: Saturday 13th August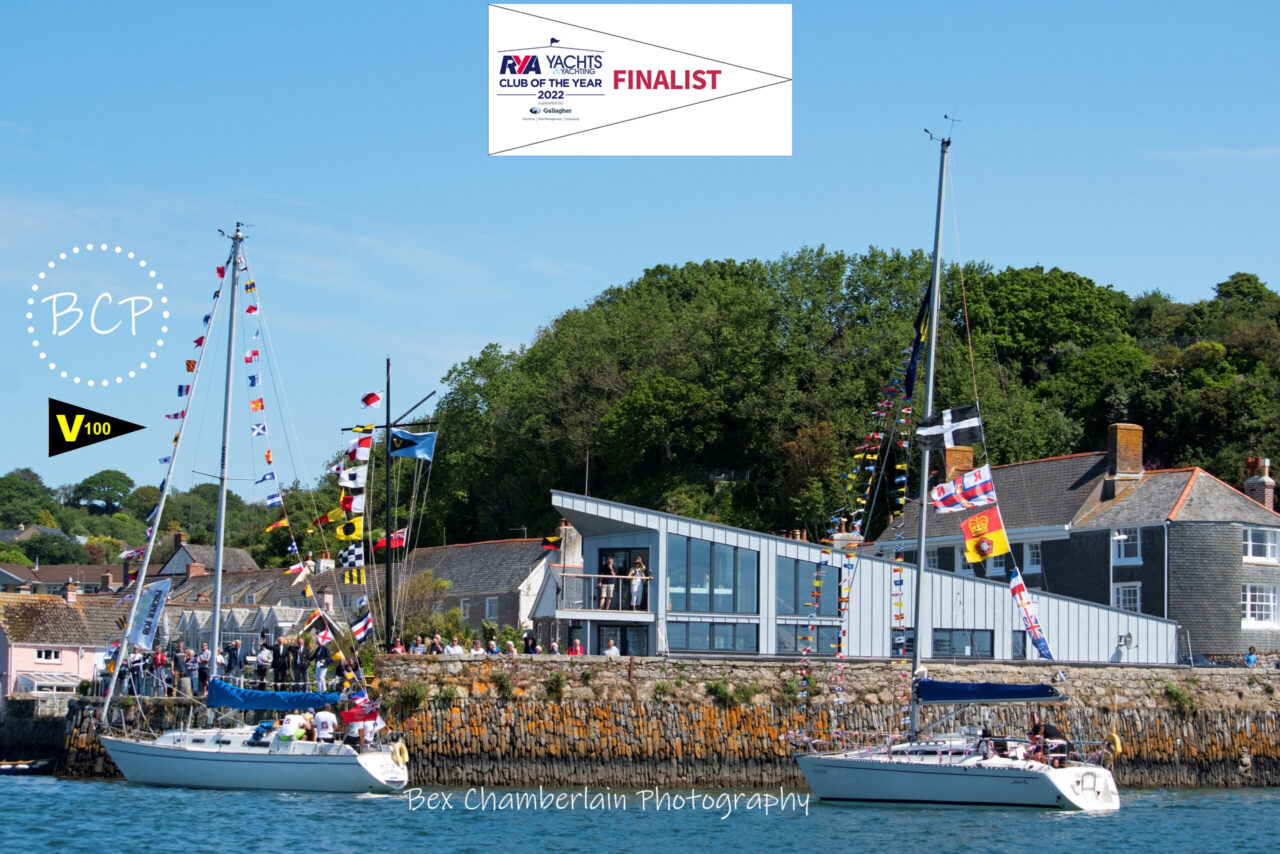 ADDRESS:
New Quay, Flushing, TR11 5UZ
WEBSITE:
http://www.flushingsailingclub.co.uk/
LOCATION:
Latitude: 50.1618317
Longitude: -5.069058100000007
Flushing Sailing Club has a long-established reputation for running keelboat racing dating back to 1921 and the organisation of races for the people of Flushing village. A wide range of craft can be seen competing under the FSC burgee on a Tuesday evening and Saturday afternoon during the season.
In time for our Centenary year in 2021, Flushing Sailing Club underwent a complete rebuild to our clubhouse. We now have a modern, airy, purpose-built building where we look forward to extending a warm welcome to competitors on the final Saturday of Falmouth Sailing Week.
Our new bar now stocks a wide range of beverages with which to toast success on the water and of course, there will be the ever-popular Regatta teas.
It is hoped that for 2022 teas will be provided and competitors are requested to abide by protocols that will be signed at the entrance to the club building.
The daily prize giving will take place at 18.00 followed the final Falmouth Sailing Week prize giving at 19.00.
For those not involved on the water, the Club Quay, Trefusis Road and Point are ideal vantage points from which to view the racing and in particular the finish of some of the classes on the club line just off the Quay (weather permitting).
The Club launch (call Flushing Launch on VHF Channel 37/M1) will be available to bring competitors ashore. There is some limited capacity for RIBS to tie up alongside the ladder on the end of the Quay, but we do ask RIB drivers to leave the slipway clear for FSC launch. Alternatively, the Falmouth-Flushing foot ferry Miranda leaves regularly from Prince of Wales Pier.
Flushing Sailing Club
Hosting day: Saturday 13th August