Flushing Sailing Club
Hosting Day: Saturday 15th August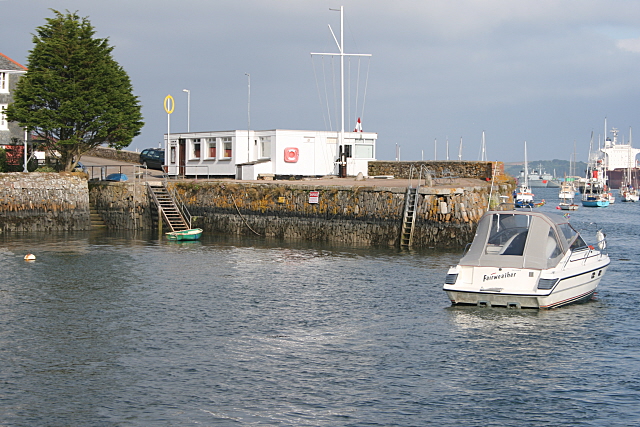 ADDRESS:
New Quay, Flushing, TR11 5UZ
WEBSITE:
http://www.flushingsailingclub.co.uk/
LOCATION:
Latitude: 50.1618317
Longitude: -5.069058100000007
On Saturday of Falmouth Week the place to be sailing is with Flushing Sailing Club either in the Bay or Carrick Roads then back to the Club for refreshments and prizes! Join us in the Bar or the Marquee on the Quay where Skinners Real Ales are served. Singing is inevitable. Fantastic homemade teas are available as usual.
The launch (call Flushing Launch on Channel 37 / M1) and RIBs will bring you ashore or over from the Falmouth side. For short stops there are a variety of buoys off the Quay or steps to tie dinghies. Prizegiving on the Saturday starts at 6 o'clock (prompt) with awards for the day's sailing, followed at 7 o'clock with the overall Falmouth Week prizes. The Club launch will be running well past the last prizes! Before the prizegiving we have our famous raffle: buy your tickets (lots of them!) and from 5:15 to 5:45 enjoy the excitement of winning remarkable prizes. There's something for everyone.
A passenger ferry runs regularly through the day from Prince of Wales pier in Falmouth to the village quay in Flushing. The village has two good pubs and a restaurant as well as lovely walks along Trefusis Point from which to watch the racing from the headland during the afternoon. Most of the Carrick fleets finish off Trefusis Point, but depending upon the weather, some of the traditional fleets may finish on the club line. The Quay makes an excellent vantage point.
The club started in 1921 and since then has been the home of traditional racing, including the Sunbeam fleet who started racing on May 31st 1924. Falmouth Working Boats both large and small, Gaffers, Sunbeams, classic cruisers, Firebird catamarans, as well as state of the art sports boats and IRC rated yachts all sail weekly with the Club (Tuesday evenings and Saturday afternoons) and in a variety of events during the season.
Flushing Sailing Club
Hosting day: Saturday 15th August